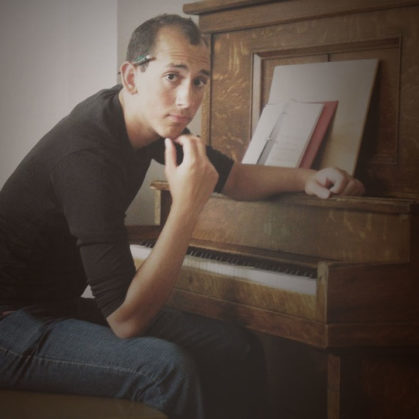 ABOUT

JOSHUA DE LEON IS A FREELANCE MUSICIAN AND COMPOSER BASED IN ST. PAUL, MINNESOTA. HE STUDIED MUSIC THEORY & COMPOSITION AT UNIVERSITY OF NORTHWESTERN-ST. PAUL, MN. HIS MUSIC HAS BEEN FEATURED IN OVER TWENTY FILMS AND ANIMATION PROJECTS.
JOSHUA IS INSPIRED BY MAJOR MOTION PICTURE FILM COMPOSERS SUCH AS HARRY GREGSON-WILLIAMS AND HANS ZIMMER. HE ALSO LISTENS TO A WIDE VARIETY OF STYLES AND GENRES, INCLUDING EDM AND VIDEO GAME MUSIC (EXAMPLES INCLUDE FTL, HORIZON ZERO DAWN, BIOSHOCK, AND ZELDA).
WHEN JOSHUA IS NOT COMPOSING MUSIC, HE IS BUSY TEACHING PIANO, TUTORING LOGIC AND DEBATE CLASSES, BRAIN TRAINING, AND SPENDING TIME WITH HIS TWO NIECES. HE ALSO LOVES TO READ, PLAY VIDEO GAMES AND DM D&D WITH FRIENDS.